Activity on wooden windows and doors market brought us reputation of solid and honest carpentry deliverer for individual as well as business customers.
Our activity and complex offer is appreciated. Gained prizes and awards motivate us to further work and our products improvement. More often we see them in our satisfied customers houses. We take care of our products high quality, competitive prices, performance aesthetics, solidity and durabilty. It is confirmed by many prizes and awards.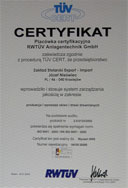 TUV certificate for quality management in scope of production and sales of wooden windows and doors.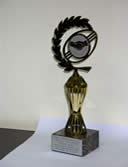 The Company of the year in Investitions cathegory awarded by Commerce Chamber "Silesia", Opole 2000.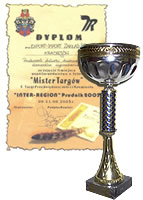 Diploma and a cup for 2nd place as a Trades Mister, 3rd Initiative and Craft's Trade "Inter-Region", Prudnik 2005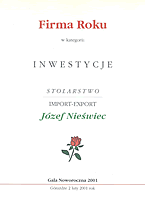 Diploma for "The Company of the year" in cathegory Investitions, New Year's Gala 2001.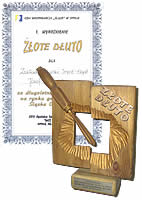 1st award "Golden Chisel" for long listing activity on business Fidel of Silesia, 12th Building Trade "My House", Opole 2003.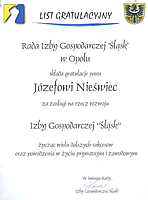 Congratulatory letter for merits in Commerce Chaber "Silesia" developement, Opole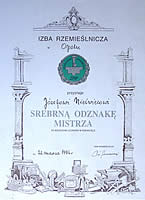 Silver Master's Badge for teaching students for carpenters, Chamber of Crafts, Opole 1996.