We offer a wide range of external and internal window sills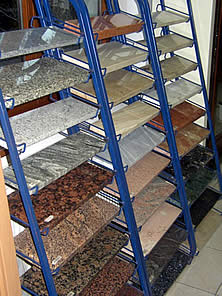 Stone sills:
• natural granite,
• natural marble,
• agglomarble: aglomerate made of selected stone pieces connected with epoxy resins.
Internal postforming sills:damp-proof laminated chipboard.
External aluminium sills:
• plain: made of aluminium plate and powdery painted,
• tile: profiled aluminium plate – tiles shape.
In our seat all internal and external are sills displayed.