To produce our windows and doors we only use best quality and environmentaly-friendly stuff and materials. It enables our windows to be of highest quality. Modern, fully computerised machines connected with experienced stuff is a guarantee of detailed and solid realization of each window and door that will serve in your house for many years.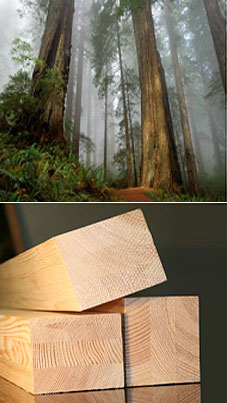 WOOD
Our windows and doors are produced of selected three or four layers glued softwood (e.g. pine) or hardwood (e.g. meranti, oak). These are more distortionproof and of better thermal insulation than plastics or aluminium. Wood is the most friendly for human material to produce windows. The wood wors as a filter, is a natural material that "breathes" with us. It's advantage is also possibility of simple conservation that enlarges it's use to many years. Wooden window is also durable and has low thermal expansion ratio. It is also easy to utilize and does not bring harm to natural environment.
PAINTS
For impregnation and painting we only use ecological produkt of well klown companies as e.g. Sikkens, Rhenocoll in wide range of colours (also in RAL). Modern method of pressure painting gives smooth surface and natural permanent appearance for many years.
HARDWARE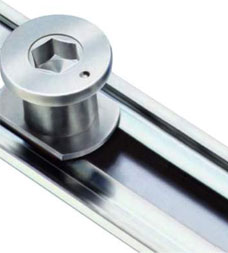 To ensure easy and safe exploatation and reliability of our windows we use around the edge hardware produced by ROTO – world's leader in hardware production.
As a standard we use ROTO NT hardware
where all elements of the system are integrated in central festener. In a basic version this system contains a high level of anti-theft protection. It provides comfort use and enables easy integration with electronic and mechanic elements of extra equipment, e.g. alarm, termostat or airing. ROTO NT hardware can be used in many sizes and shapes of windows. We also offer higher classes of burglary-proof RC1 and RC2.
We also offer ROTO DESIGNO hardware that is invisible when window is closed.
To properly protect seal and stabilise the doors we produce we use strenhthened hinges SIMONSWERK BAKA and multipoint locks with possibility of use an extra key-lock, selfclosing device or anti-panic device.
GLAZING
According to Customer's demands we use all possible kinds of glazing: one-chamber, two-chamber – energy efficient (of lower thermal transmittance ratio), burglar-proof, soundproof, ornamental, with plastic spacer in chosen colour (that reduces thermal bridge effect).
| | | |
| --- | --- | --- |
| | | |
| Energy efficient system Triple glazing with U down to 0,5 w/m2K | Soundproof system With high Rw ratio that meand they "stop" much noise Compound glass has a Rw ratio between 29 and 53 dB | Burglar-proof system |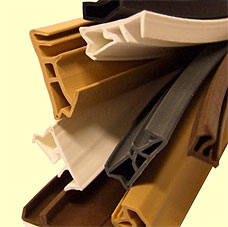 SEALS
For better thermal sound and impurities insulation the windows we produce are equiped with two durable sealants produced by
DEVENTER
company.
WINDOWS DRIPS
The use of special thermo-drips gives proper water outflow and protects against outer factors.